Friday, June 24, 2005
rarely do i read news that make me smile, but this one did
Posted by sonicmute at 12:47 AM 0 comments


hindi ko pa ren maintindihan baket "multong bakla". ikaw alam mo ba?

Multong Bakla


(R. Javier, J. Carrasco)

The Youth


Intro: A.A.A.A.A.A.
D-G-D-A-
D-G-D-A-A.A.A.A.A.A.

D G
(Pare/Mare) meron kang bisita
D A
May kasangkapan para masangla
D G
(O) Pare, talo ka sa pekwa
D A
Itsura mo'y parang naluging bakla
D G
O ang galing-galing mong bugaw
D A
Mas kadiri ka pa sa langaw
D G
Ika'y multo sa paningin
D A.A.A.A.A.A.
(Ang multo) Ika'y multo sa paningin.

Refrain (3/4 beat)
Bm-G-Bm-A
Hah
Bm-G-Bm-A.A.A.A.A.A.A.A hold
Hah
(Intro's 2nd & 3rd lines)
(Uy!)

(1st verse chords)
Taas-noo'ng hilaw na sosyal
'Kala mo ba'y wala kang asal
Kay yabang-yabang mong pumorma
Para kang ipis na nakabukaka
Ang kapal mong mangurakot
Sa lipunan ikaw ang salot
Ika'y multo sa paningin
(Ang multo) Ika'y multo sa paningin.

Repeat Refrain & 1st verse

Repeat Refrain except last line

Coda
D G
Ika'y multo sa paningin
D A
(Ang multo) Ika'y multo sa paningin
D G
(Ang multo) Ika'y multo sa paningin
D A
Ang multo sa paningin

(Chord pattern D-G-D-A-)
(Ang multo) Ika'y multo sa paningin
(Ang multo) Ika'y multo sa paningin
(Ang multo) Ang multo sa paningin
(Ang multo) Ika'y multo sa paningin
Multong bakla (8x)
D hold
(Hoy hoy hoy...)
(Wow, Tita) Bakla!

http://www.pinoyreference.net/LYRICS/73.txt
Posted by sonicmute at 12:29 AM 1 comments



WARNING: L & A

On Lying

I've just finished reading the first chapter of "Contemporary Moral Issues" editted by James White (this was what got me going on my earlier post). At the end of the chapter there are questions that the reader can try to address. The first was "Is lying always wrong? When is it not wrong and why?" And so I'll drag out an answer here.

It is not sufficient to say that lying is witholding or distorting the truth. Can anyone be REALLY sure that what he knows is true or not? If what you know is false in the first place, distorting it probably isn't that bad. Far better, in my opinion, to say that lying is mainly an intentional betrayal of trust through deception. Because people trust us to say things that we know are true, telling a lie would be betraying this expectation. This is a broad definition; it can include things like breaking a promise. If a certain person promised not to seek re-election and then decided to run anyway, that is also a betrayal of trust, and so this would be a close cousin to lying.

What makes lying so bad is that when you think about it society is an engine running on trust. We trust doctors not to decieve us when talking about drugs and side-effects; we trust drivers to turn left when they signal LEFT; I trusted the authors of the articles I read that what they were feeding me wasn't just fancy harvard bullshit. It just wouldn't work without trust. Anything that undermines trust undermines society and that is bad. Therefore, lying is bad.

But we know for a fact that sometimes lying isn't really bad. If the bad guys asked you where the good guy was hiding and you in fact know where the good guy is, you are not obligated, and actually shouldn't tell the truth. In cases like this, the situation is such that there is no existing relationship of trust or trust has already been compromised. Lying to an enemy spy is not bad because neither side expects the other to tell the truth and so no trust is betrayed. People who have already taken advantage of people's trust (bad guys) cannot hold other people to fulfill their trust in them (the other people). You can therefore choose to tell the truth or lie to bad guys depending on the situation. If there is greater benefit in lying (the good guy will be safe) then lying in this situation is justified.

Summing it up, lying is an intentional betrayal of trust through deception. Lying is bad because betraying trust makes social living impossible. In a situation where there are no relationships based on trust or trust has already been betrayed, lying is not in itself bad.

So, did I answer it well enough? Are there things I missed? Are there exceptions to the rules I scratched out? If so speak up
Posted by sonicmute at 12:16 AM 0 comments


Friday, June 17, 2005

warning: what follows is long and academic

being the kind of person i am i do not like to engage in debates about religion. the idea of talking about who is more correct when it comes to whether there is a hell or not, whether God is just one man or woman, two men and a dove, or a thousand souls, doesn't really do it for me. for one thing, i find belief to be so personal and subjective that arguments about it never really reach common ground. there are no standards to go by, like two people arguing whether the dish was delicious or not. no matter how conclusive the argument is, it will never change the fact that one person found the dish tasty while the other did not. and so, in principle i avoid debates about food and religion.

one of the things i do like to argue about is ethics. now this for me is worth brawling about. like the question "is it selfish to see to your own well being?", "is seeking my own happiness a hedonistic thing to do?". given the field that i am in, i firmly believe that the single most important thing for people in general is the self. there is nothing intrinsically bad in acting for yourself and seeking pleasure for yourself. and yet even in saying that people usually do self-serving things, it is not to say that we are not capable of doing unselfish things either. there are always people who will throw away their lives for someone else, from soldiers to mothers. the thing is, you should not think that acting for yourself and acting for others are two mutually exclusive things. doing one could lead to the other. you can act in your self interest and at the same time cause the well being of others; conversely you could also act for the well being of others and achieve happiness for yourself in the process. for hedonism, happiness is the greatest good, but it did not say that you have to be selfish about it or that seeking your own happiness will eventually lead to unhappiness in others. happiness is not a zero-sum game; it is possible for everyone to win. by looking for your own happiness, it enables you to help others achieve happiness in the future. and it is very possible that the simple fact that you are happy will make others happy also.

all of this isnt really original so if you dont trust me you can probably trust the ethical philosphers who have mowed this lawn before and keep mowing it still (but they wont all agree with whats written here). this argument has long been on my mind; i just needed more reading to articulate it. i of course have my own reasons for rehashing it here.
Posted by sonicmute at 5:14 PM 0 comments


Tuesday, June 14, 2005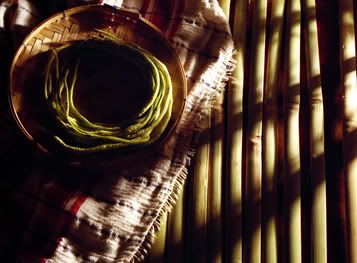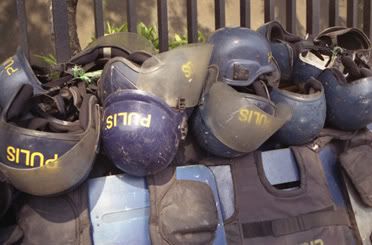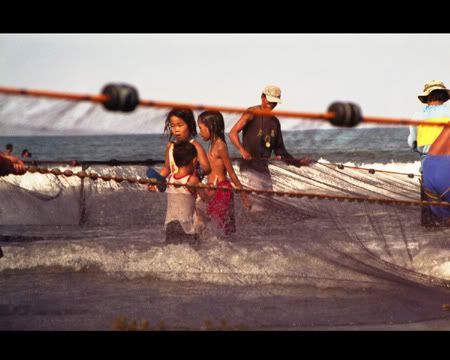 the may theme was bahay kubo. this month is reportage. hope i make the cut. speaking of cuts i have just finished another made-up song. its a very short song so i recommend that you play it twice so that it would feel like you were listening to a real full length track.
Posted by sonicmute at 10:28 PM 1 comments